Back to results
Amolaris Private Garden Chalets & Residence
S
Schanzenstrasse 31, 39021 Goldrain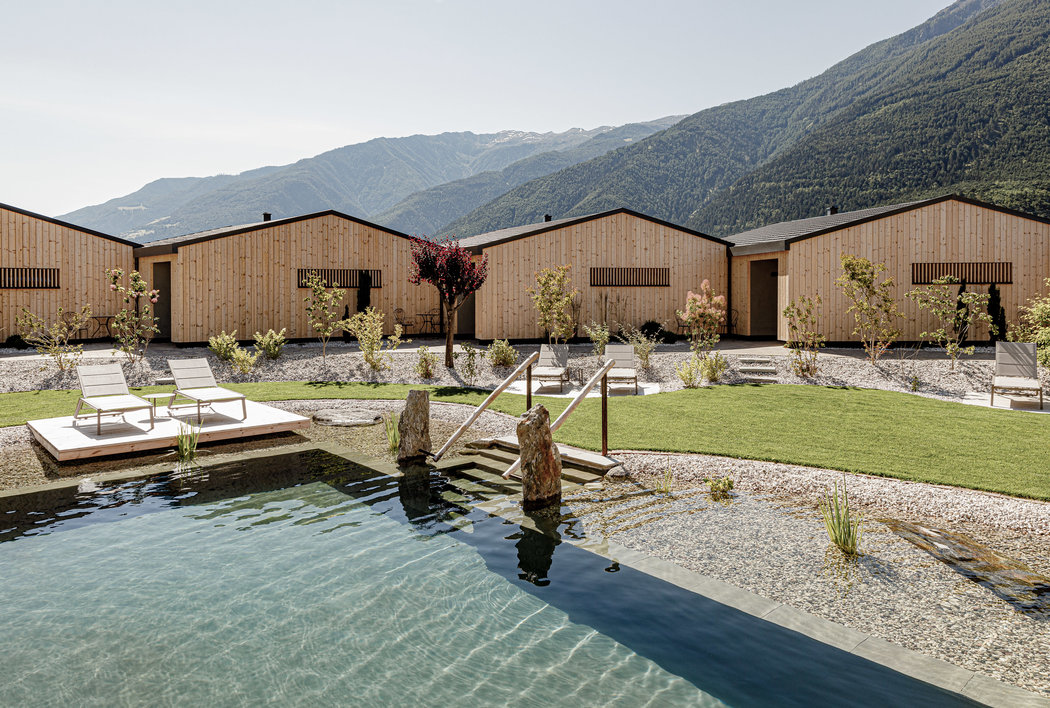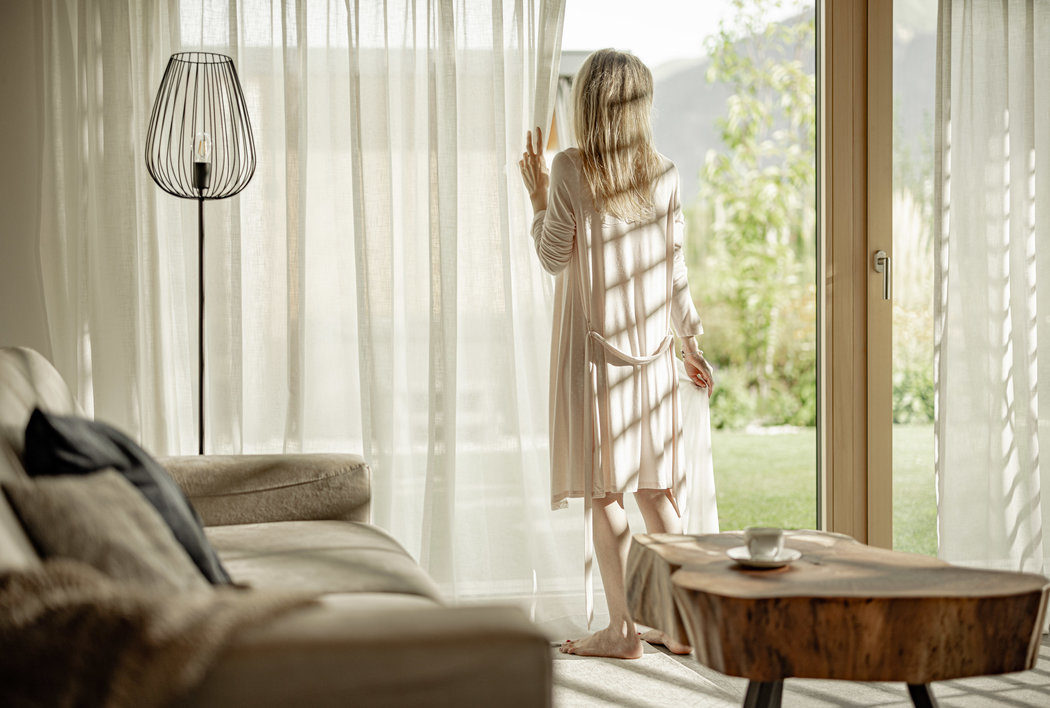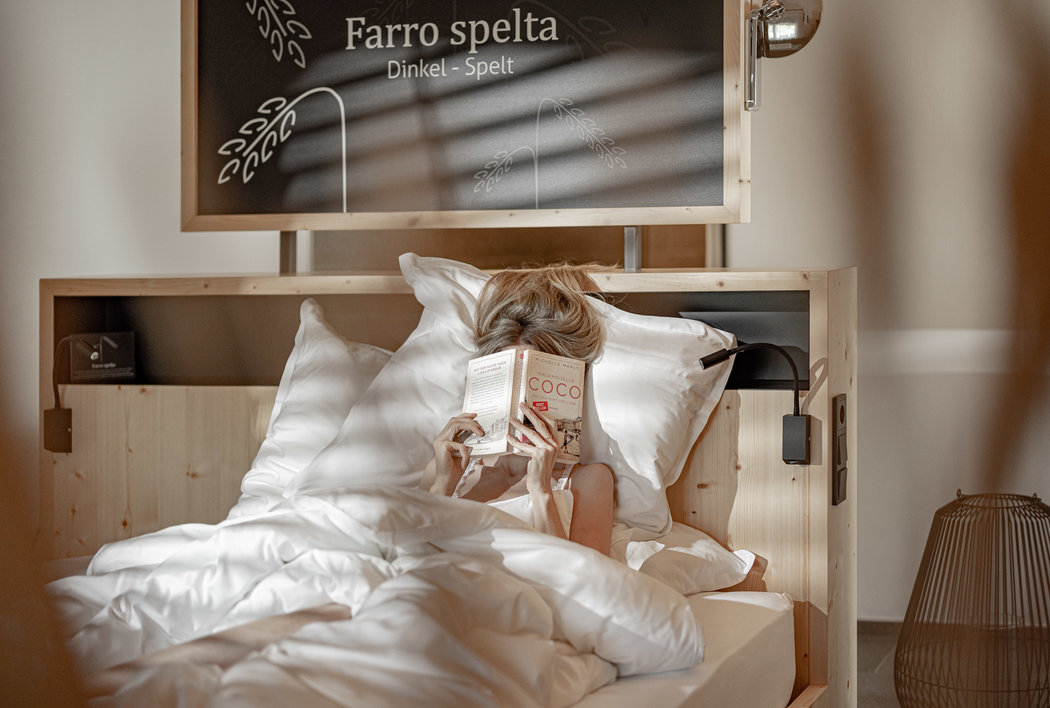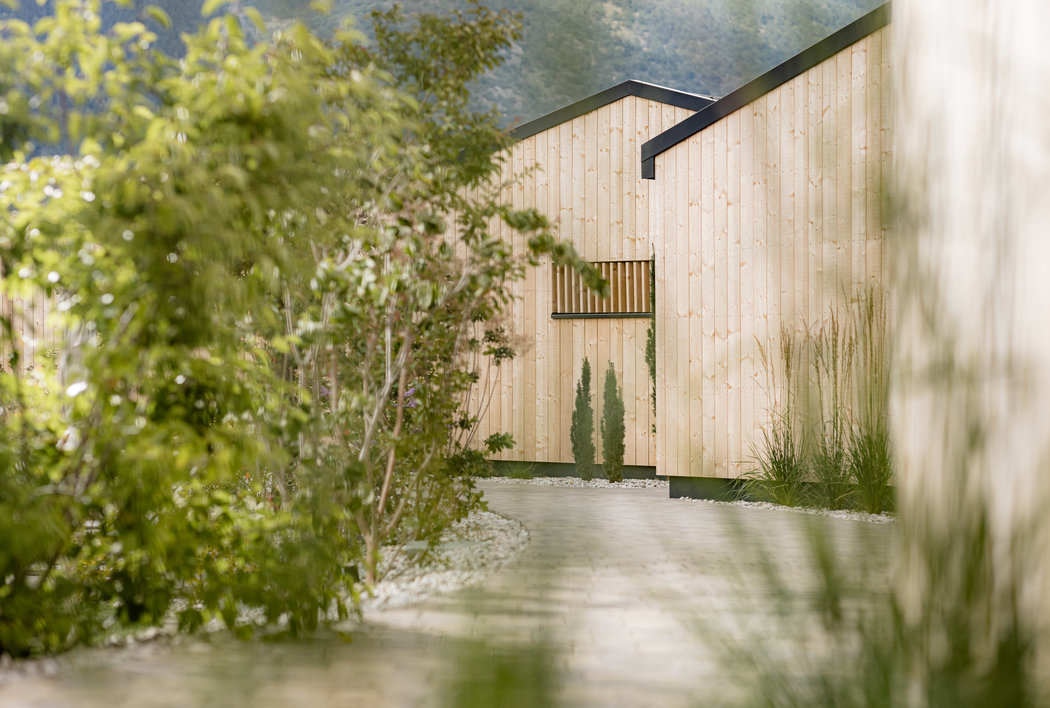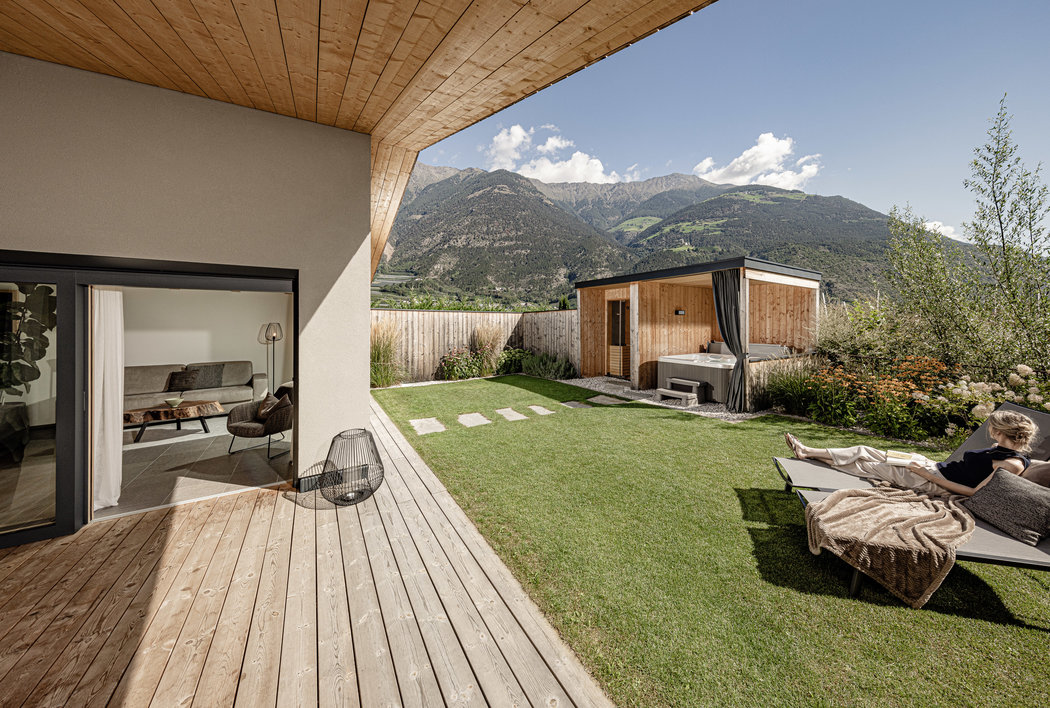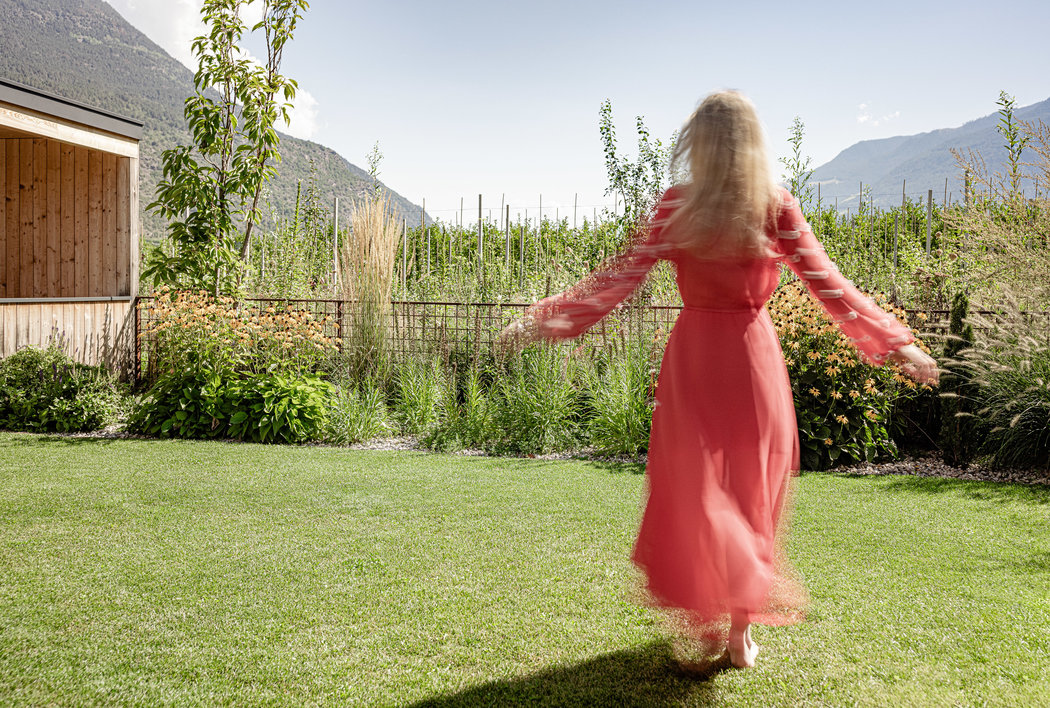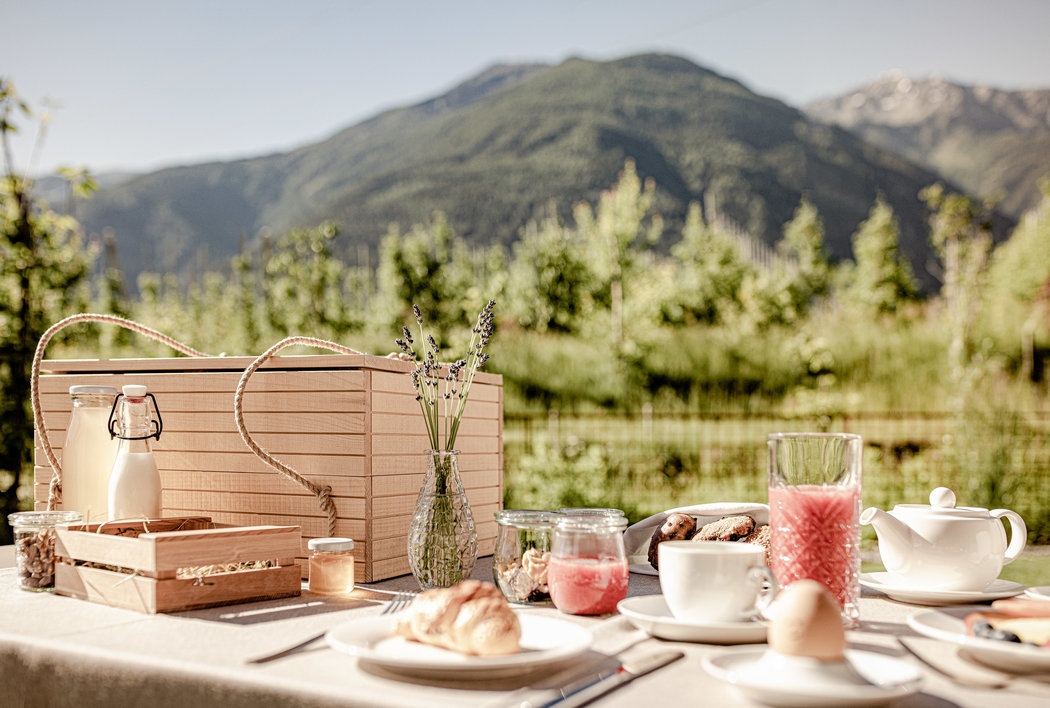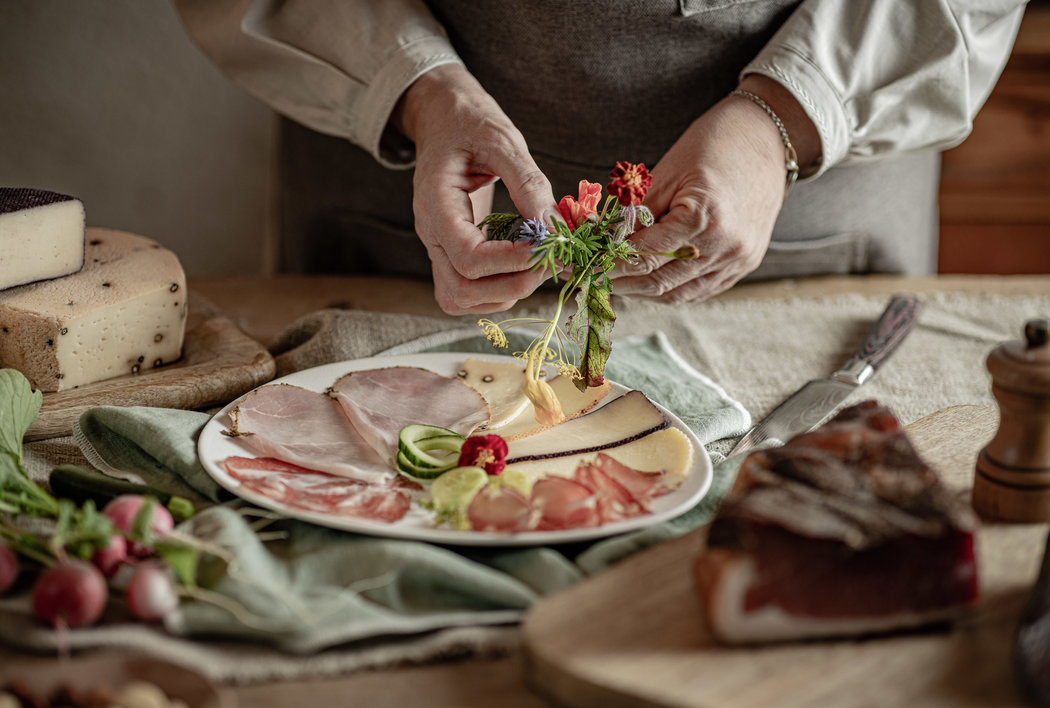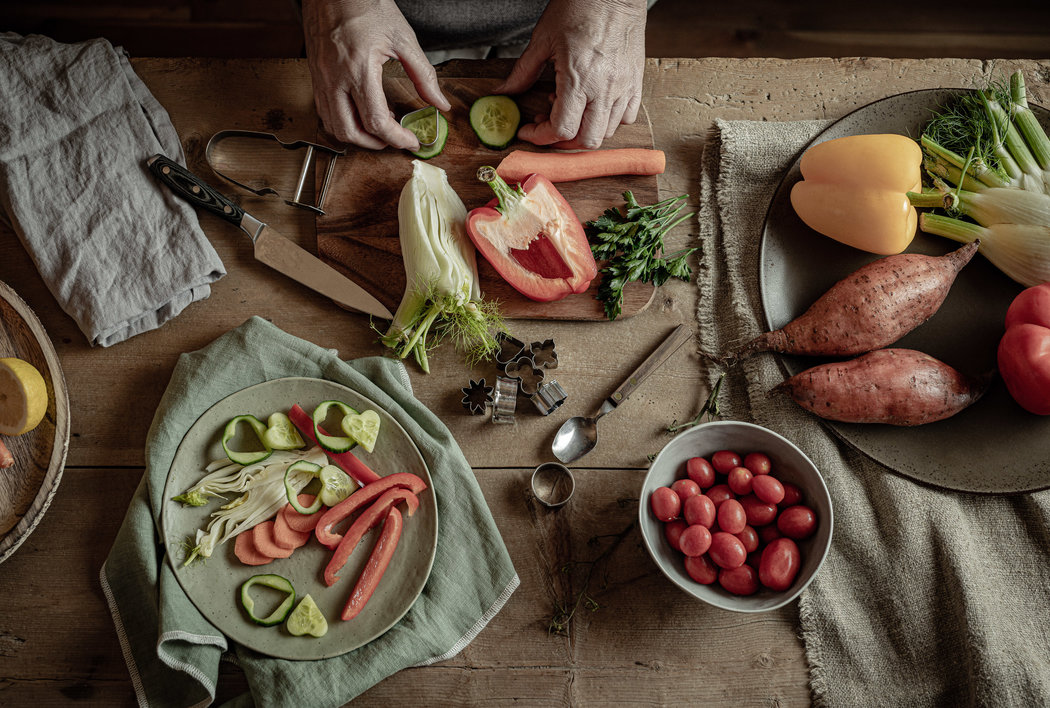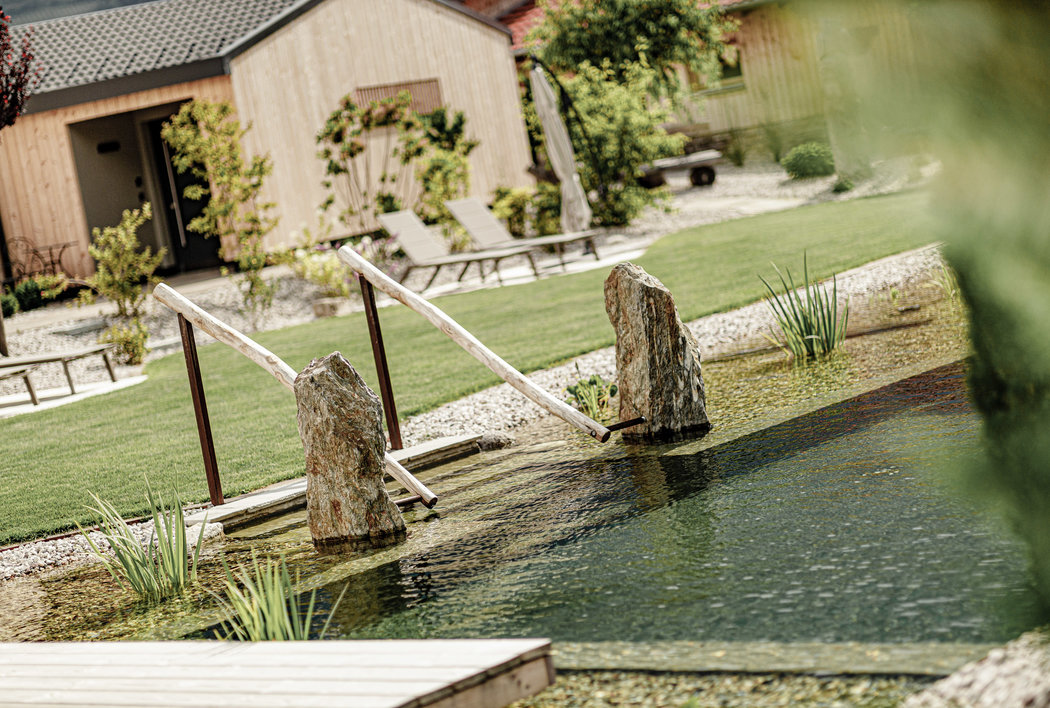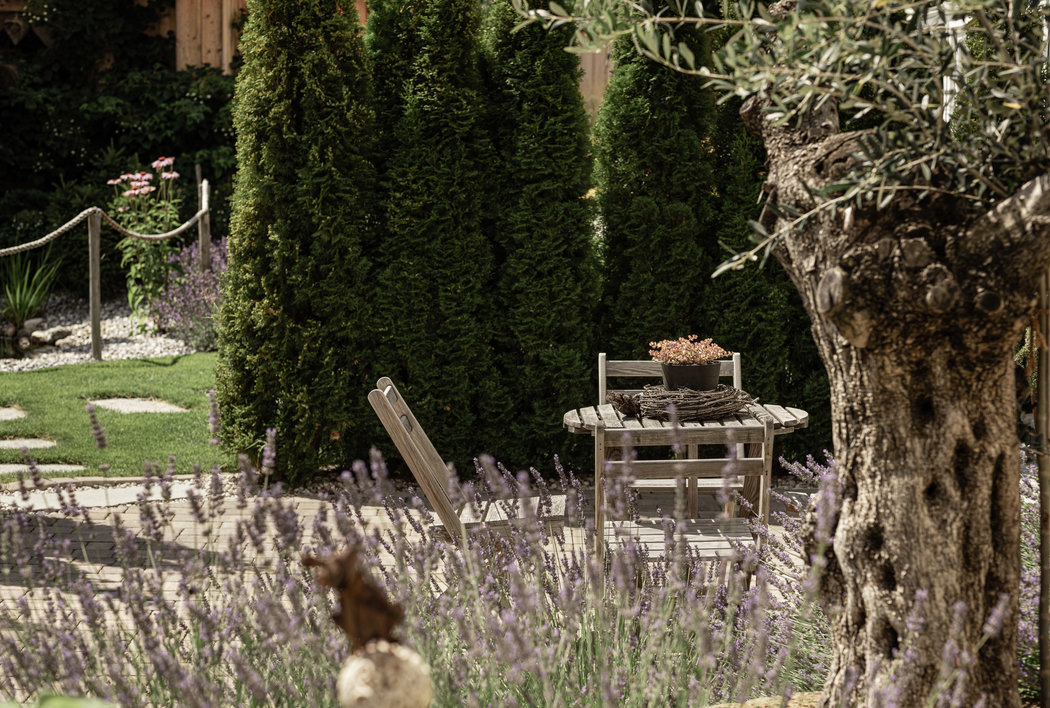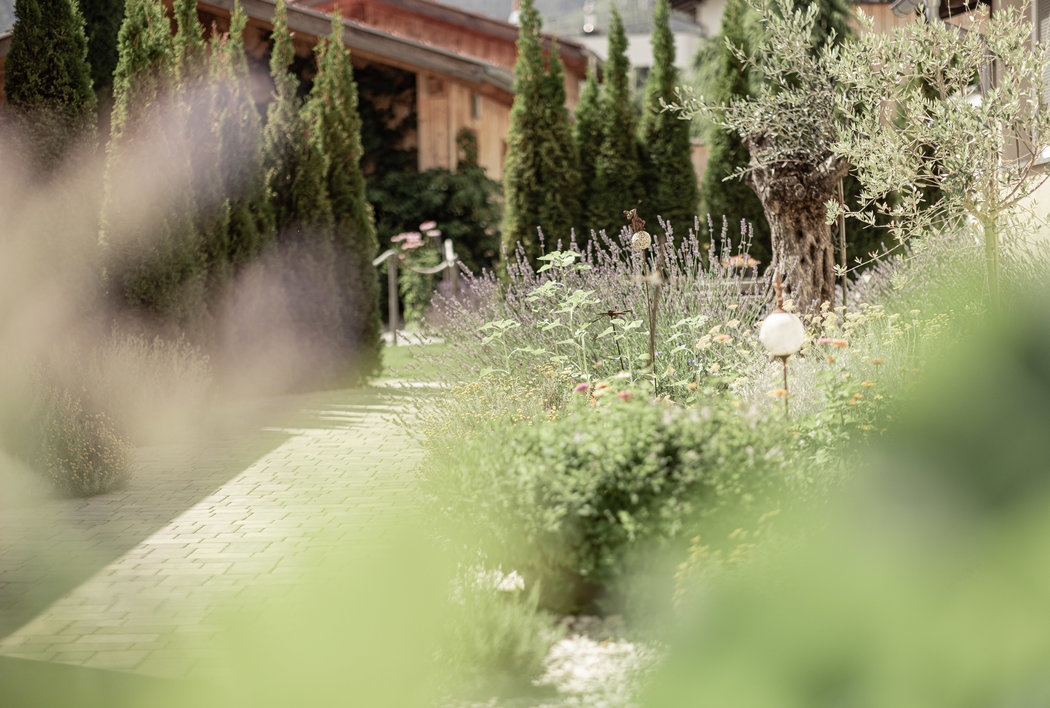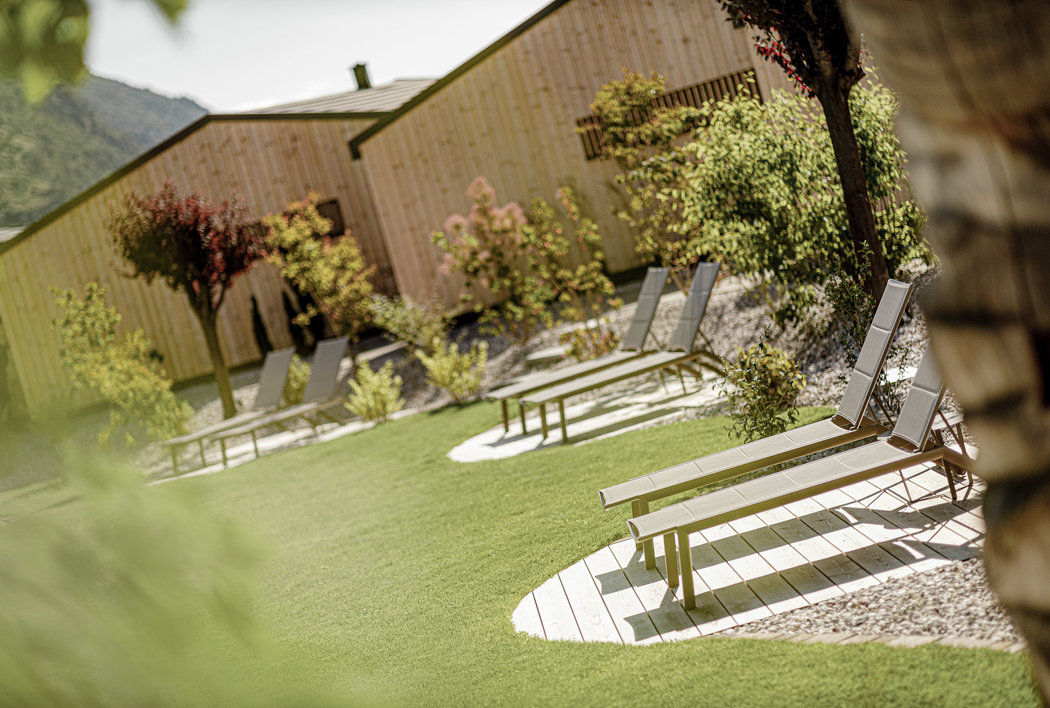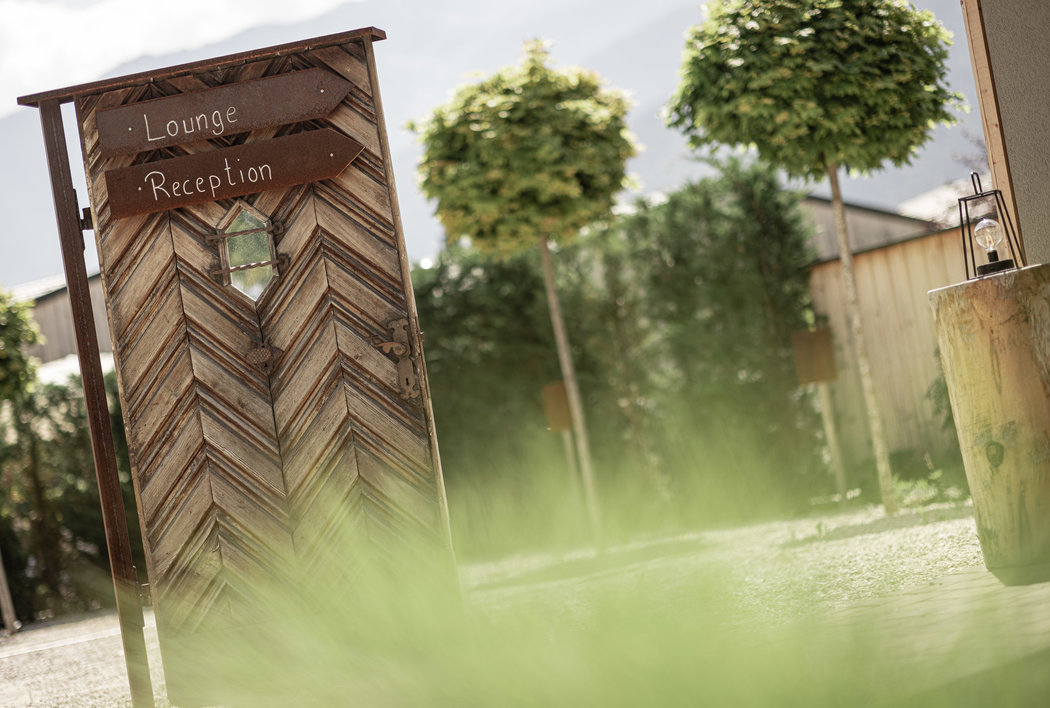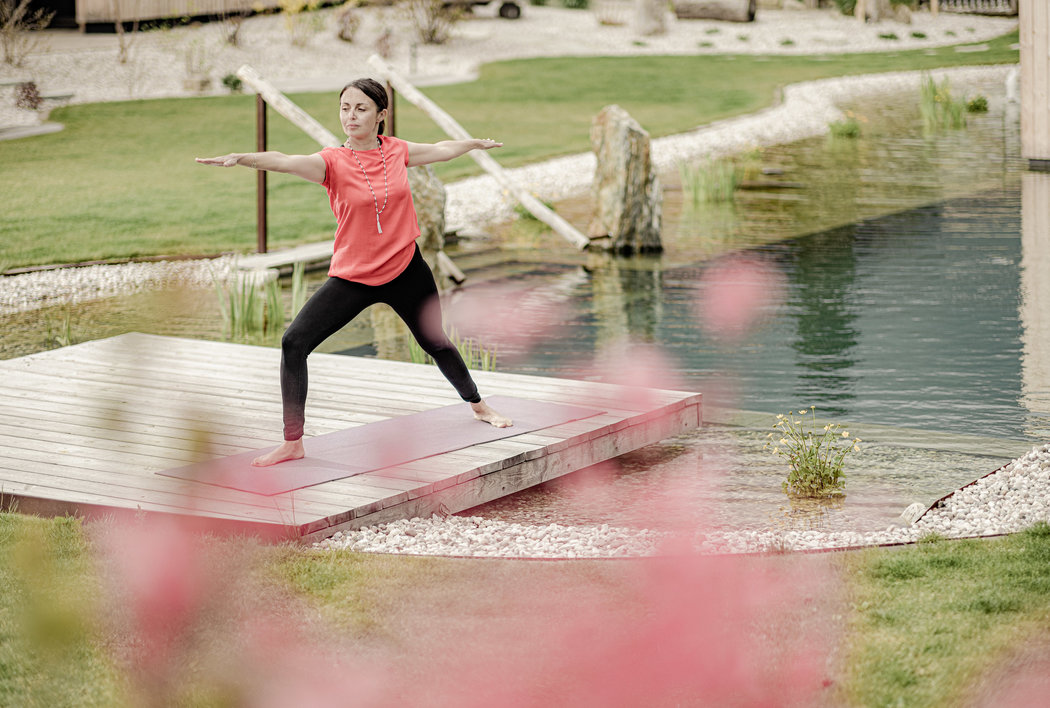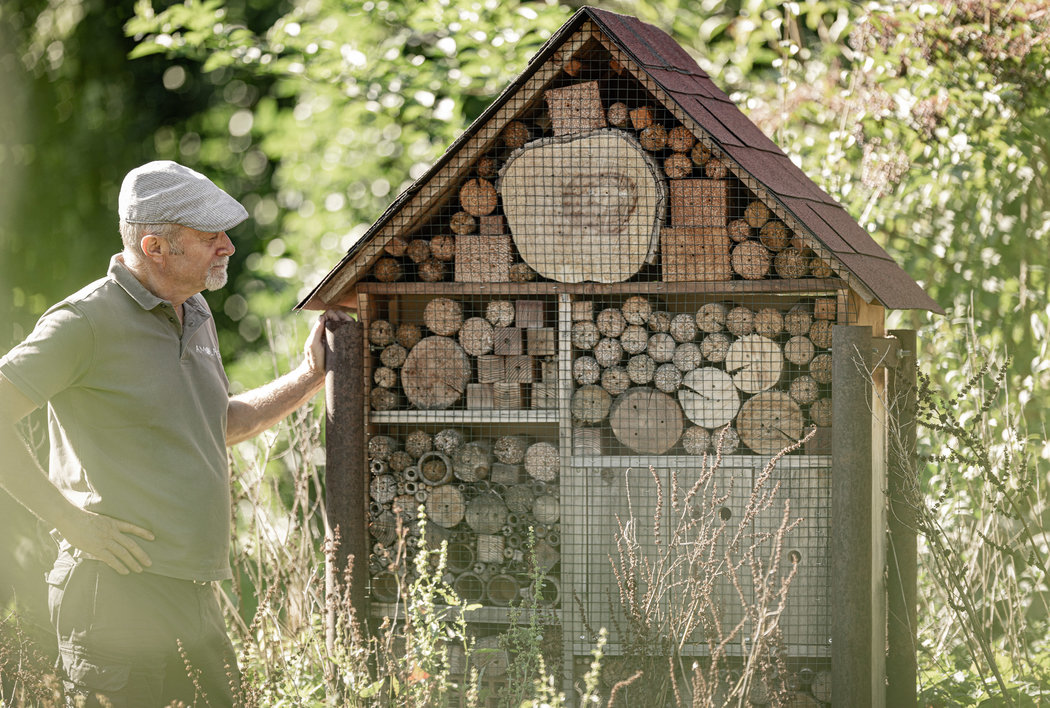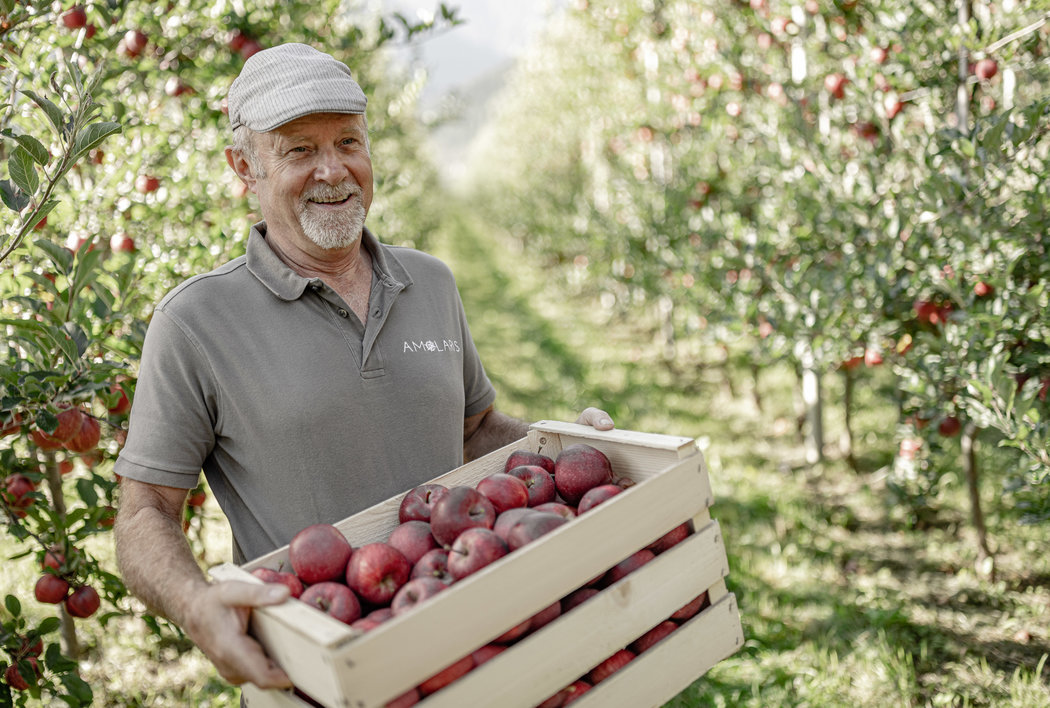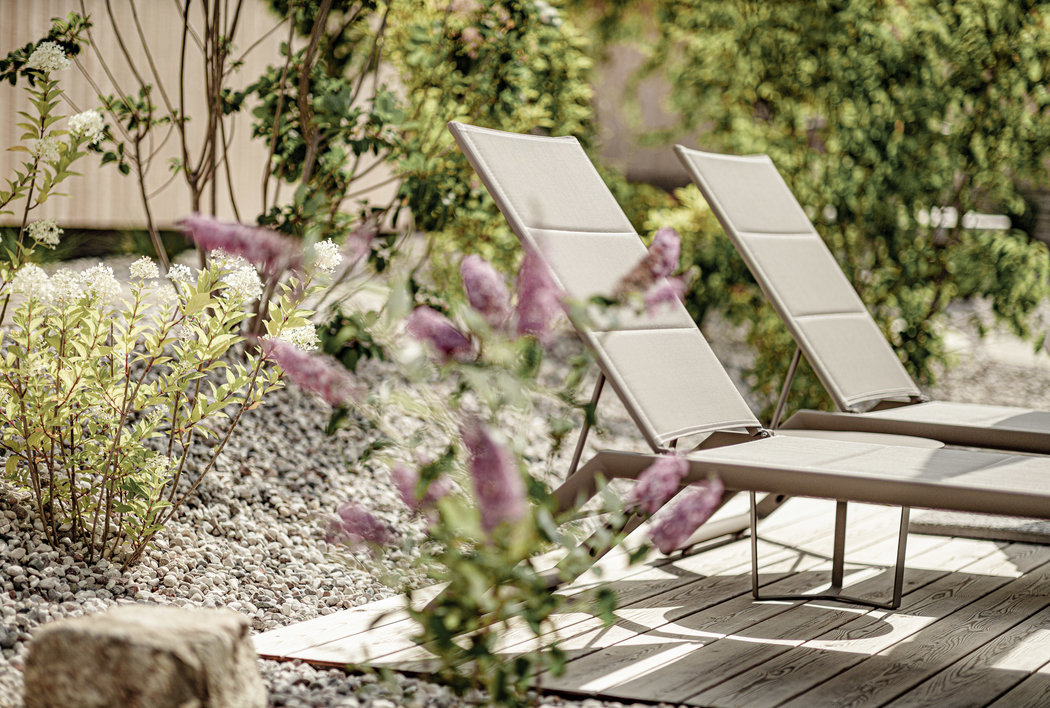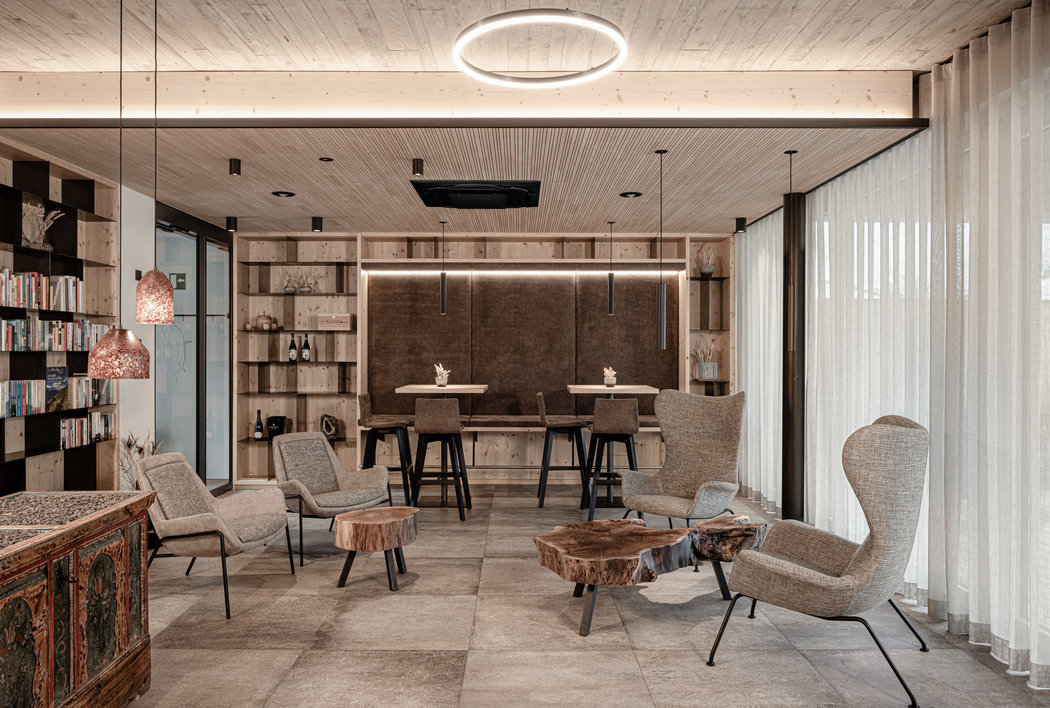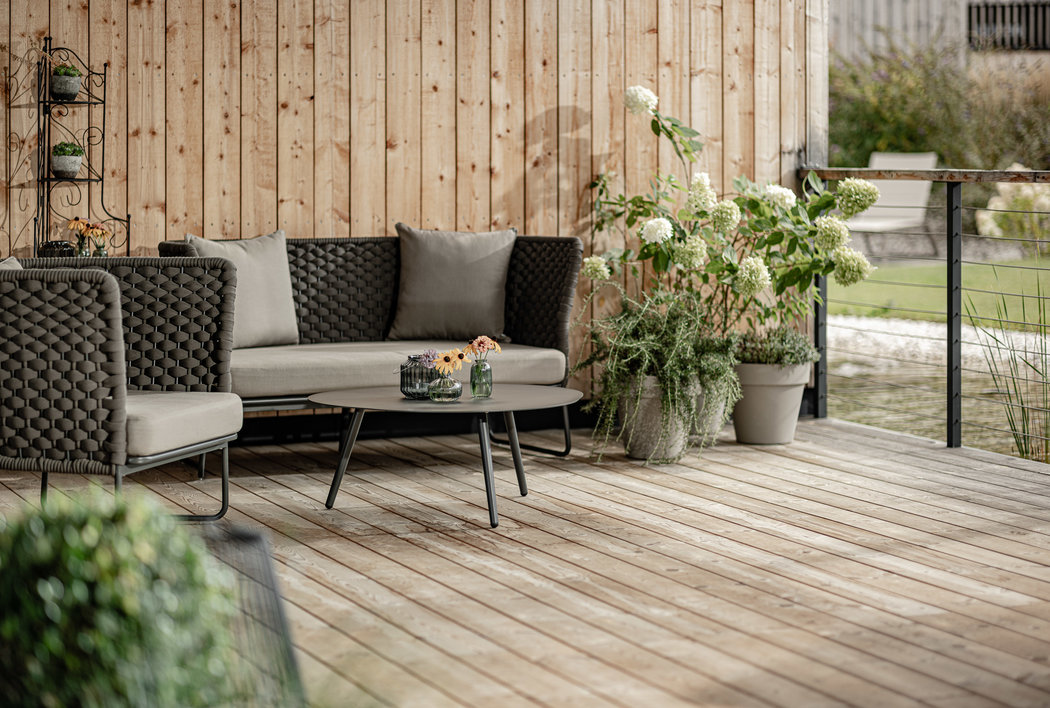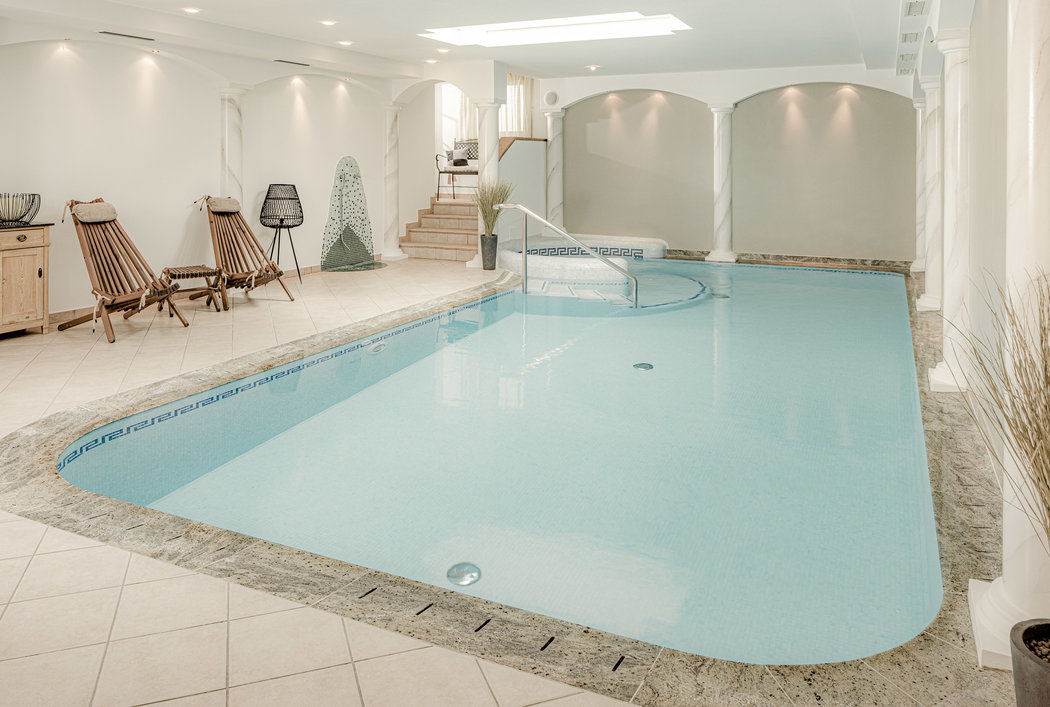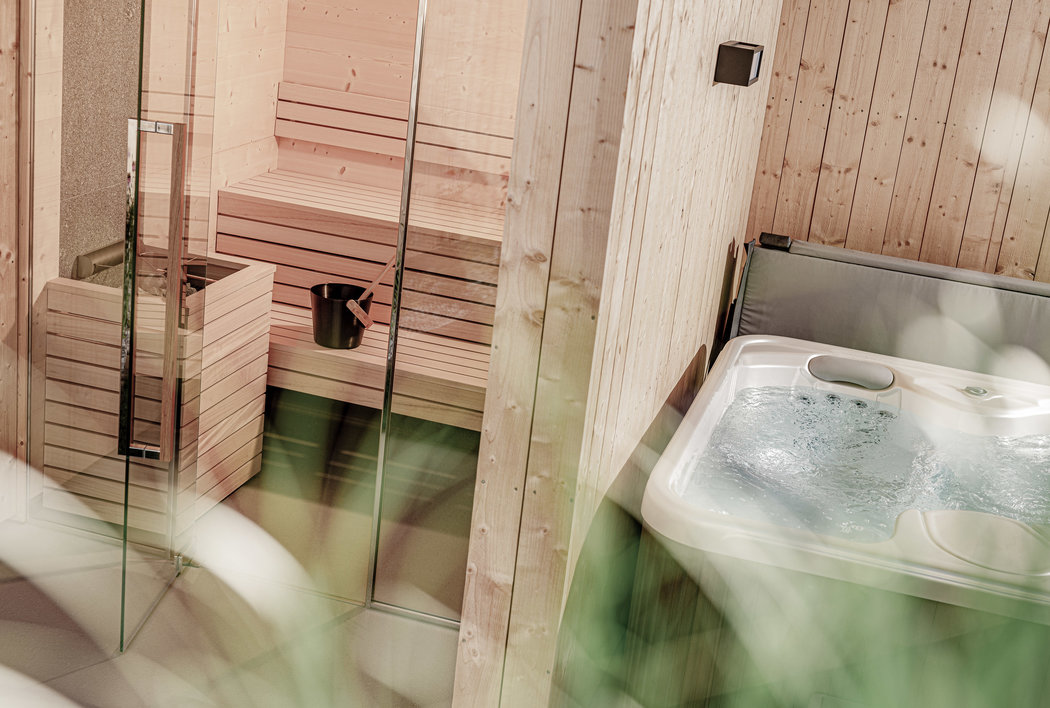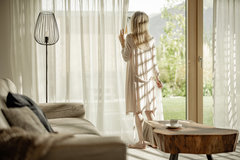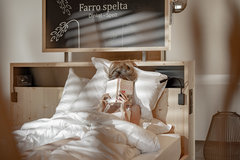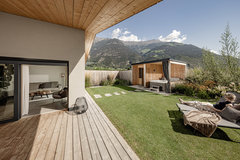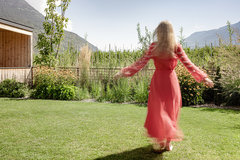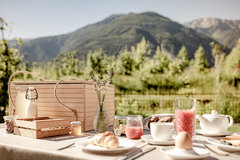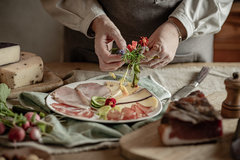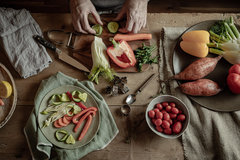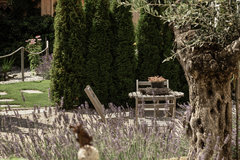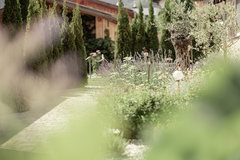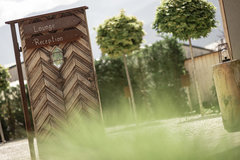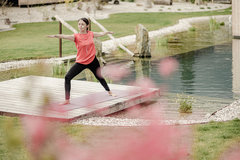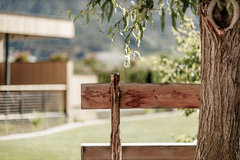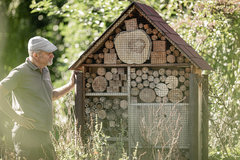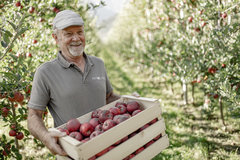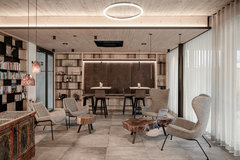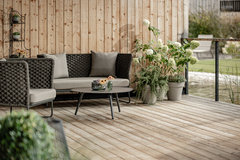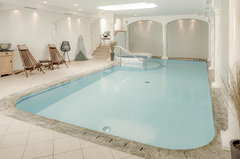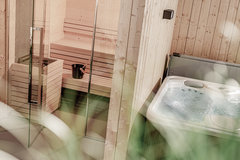 Welcome to the Amolaris. Your hideaway in South Tyrol's Val Venosta.
There is nothing to do. Nothing to think about. There is nowhere else you need to be but here. In this moment. In the now. Sprawl out. Unleash your magnificent self. That's exactly what the Amolaris is made for. With 8 chalets. 6 apartments. Between apple trees, vineyards and mountain peaks. On the sunny side of South Tyrol. If you like, the Amolaris will become your luxurious snail shell and you won't see another soul for the whole of your holiday. But there is also room for chance encounters. At the natural bathing pond. On the sun terrace. In the lounge. Beneath the South Tyrolean sky.
Rooms & availability
Deluxe Apartment Mulino with infraredloungebed
Occupation: 2 persons
Deluxe Apartment for 2 eople with infraredloungebed, free WLAN, room with double bed and studio couch, living room with studio couch, bath room, balcony to East
Equipment
Double bed
Baby cot possible
Double bed couch
Balcony
Separate living-room
Bed linen provided
Safe
Eat-in kitchen
Coffee machine
Dishwasher
Electric stove
Microwave
Crockery
Water boiler
Shower/bath
Bidet
Hairdryer
Bath towel
TV
Satellite / cable
Wi-Fi
Internet access
Cleaning upon request
Final cleaning included
Main house
Panoramic view
Wellness Chalet with private garden
Occupation: 2 persons , Dimension: 70 m2
Exclusive Chalet with whirlpool and sauna in the private, 100 m2 large garden. Fully equipped open space kitchen with wine cabinet, living space with sofa bed and terrace 28 m2 large, TV LCD, sleeping space with double bed, bathtub and shower, separate toilet.
Equipment
Double bed
Additional bed available
Baby cot possible
Terrace
Garden
Barrier-free
Bed linen provided
Eat-in kitchen
Coffee machine
Minibar
Dishwasher
Stove
Crockery
Water boiler
Shower/bath
Separate WC
Bidet
Hairdryer
Bathrobe
Bath towel
TV
Satellite / cable
Wi-Fi
Cleaning upon request
Final cleaning included
Dependence
Panoramic view
Apartment Mola with infraredloungebed
Occupation: 2 persons
Apartment Deluxe for 2 people with infraredloungebed, free WLAN, room with double bed, living room with studio couch, balcony
Equipment
Double bed
Additional bed available
Baby cot possible
Double bed couch
Balcony
Separate living-room
Bed linen provided
Safe
Eat-in kitchen
Coffee machine
Dishwasher
Electric stove
Microwave
Crockery
Water boiler
Shower/bath
Bidet
Hairdryer
Bath towel
TV
Satellite / cable
Wi-Fi
Internet access
Cleaning upon request
Final cleaning included
Main house
Panoramic view
Deluxe Apartment Plima with infrared bed
Occupation: 2 persons
Deluxe Apartment for 2 people with infraredloungebed, free WLAN, room with double bed, living room with stuido couch, big bathrom, two balconies: South and East
Equipment
Additional bed available
Baby cot possible
Double bed couch
Balcony
Terrace
Separate living-room
Bed linen provided
Safe
Eat-in kitchen
Coffee machine
Dishwasher
Electric stove
Microwave
Crockery
Water boiler
Shower/bath
Bidet
Hairdryer
Bath towel
TV
Satellite / cable
Wi-Fi
Internet access
Cleaning upon request
Final cleaning included
Main house
Panoramic view
South side
Superior Apartment Pala with veranda
Occupation: 2 persons
Superior Apartment for 2 people with free WLAN, room with double bed, livingroom with studio couch, kitchen with dishwasher, veranda with studio couch
Equipment
Double bed
Baby cot possible
Double bed couch
Separate living-room
Bed linen provided
Safe
Eat-in kitchen
Coffee machine
Dishwasher
Electric stove
Microwave
Crockery
Water boiler
Shower/bath
Bidet
Hairdryer
Bath towel
TV
Satellite / cable
Wi-Fi
Internet access
Cleaning upon request
Final cleaning included
Main house
Panoramic view
Premium Apartment Acqua with sauna and balcony
Occupation: 2 persons
Premium Open space apartment for 2 people, with private sauna, balcony towards east, free wifi, for 2 people
Equipment
Double bed
Baby cot possible
Double bed couch
Balcony
Separate living-room
Bed linen provided
Safe
Eat-in kitchen
Coffee machine
Dishwasher
Electric stove
Microwave
Crockery
Water boiler
Shower/bath
Separate WC
Bidet
Hairdryer
Bath towel
TV
Satellite / cable
Wi-Fi
Internet access
Cleaning upon request
Final cleaning included
Main house
Panoramic view
South side
Premium Apartment with private sauna, 2 balconies
Occupation: 2 persons
Premium apartment with private sauna, 2 balconies, bedroom, open bathroom, separated WC, living room with sofa, free wifi
Equipment
Double bed
Additional bed available
Baby cot possible
Single bed couch
Balcony
Separate living-room
Bed linen provided
Safe
Eat-in kitchen
Coffee machine
Dishwasher
Electric stove
Microwave
Crockery
Water boiler
Shower/bath
Separate WC
Bidet
Hairdryer
Bath towel
TV
Satellite / cable
Wi-Fi
Internet access
Cleaning upon request
Final cleaning included
Main house
Panoramic view
South side
Equipment
Barrier-free
Garden
Open car park
Surf point
WLAN
Internet access in room/apartment
Dogs allowed
Small pets allowed
Indoor pool
Outdoor pool
Whirlpool
Continental breakfast/Brunch
Wellness
Sauna
Steam bath
Tumble drier
Washing machine
Central location
Barbecue
Guidelines
Payment options on site