Back to results
Schutzhütte Kreuzwiesenalm
Lüsen Alps, 39040 Lüsen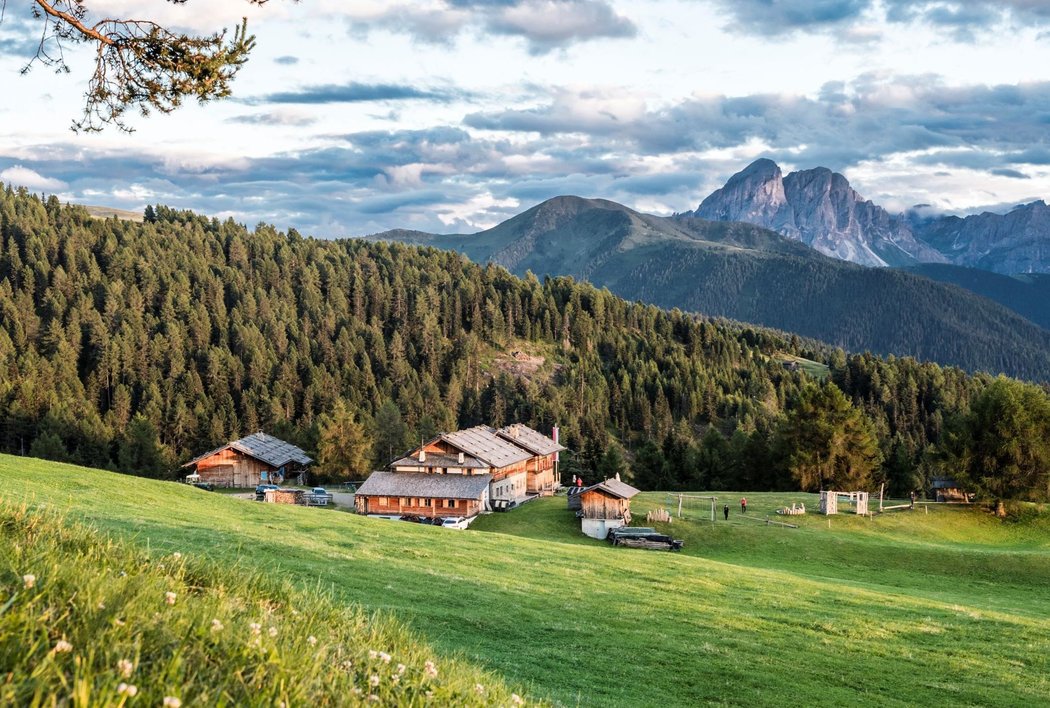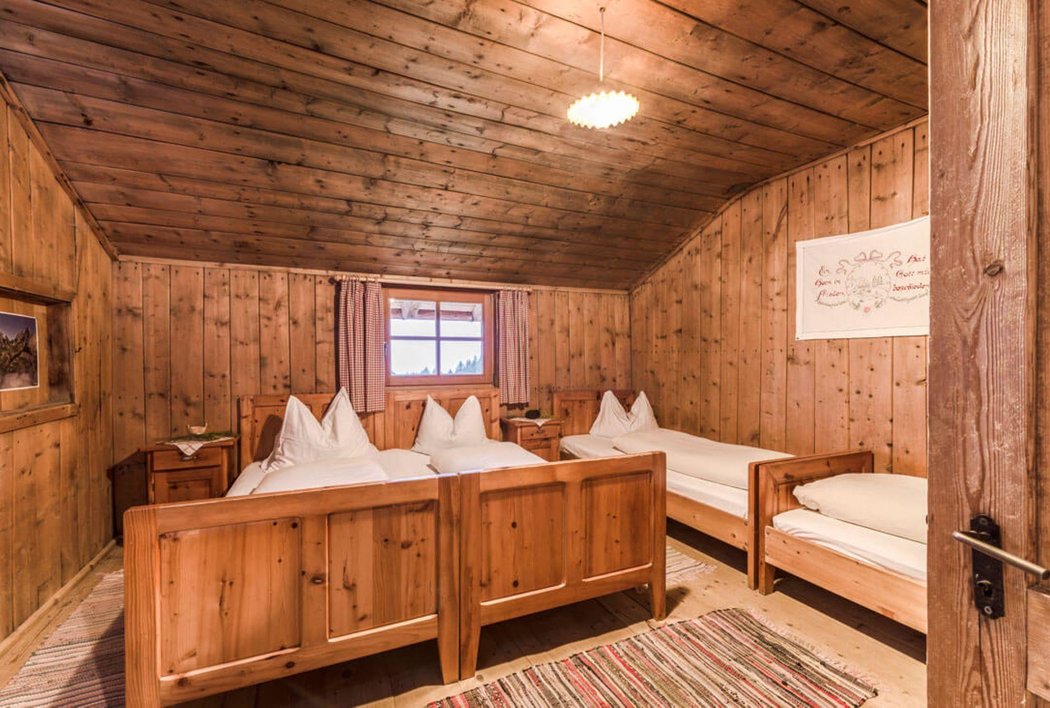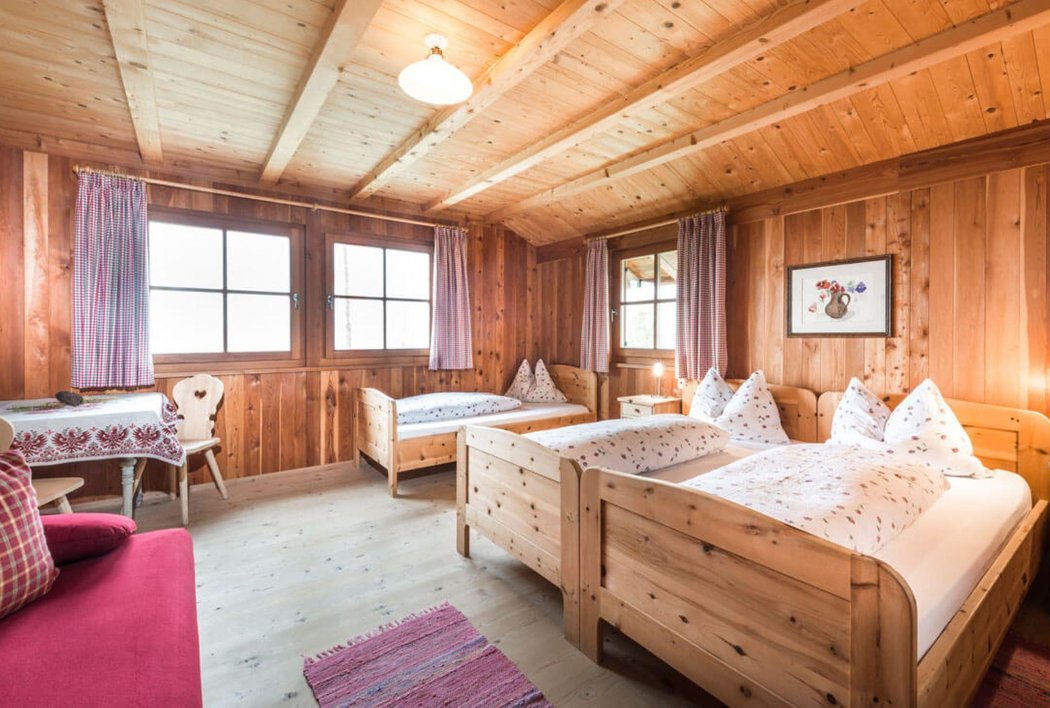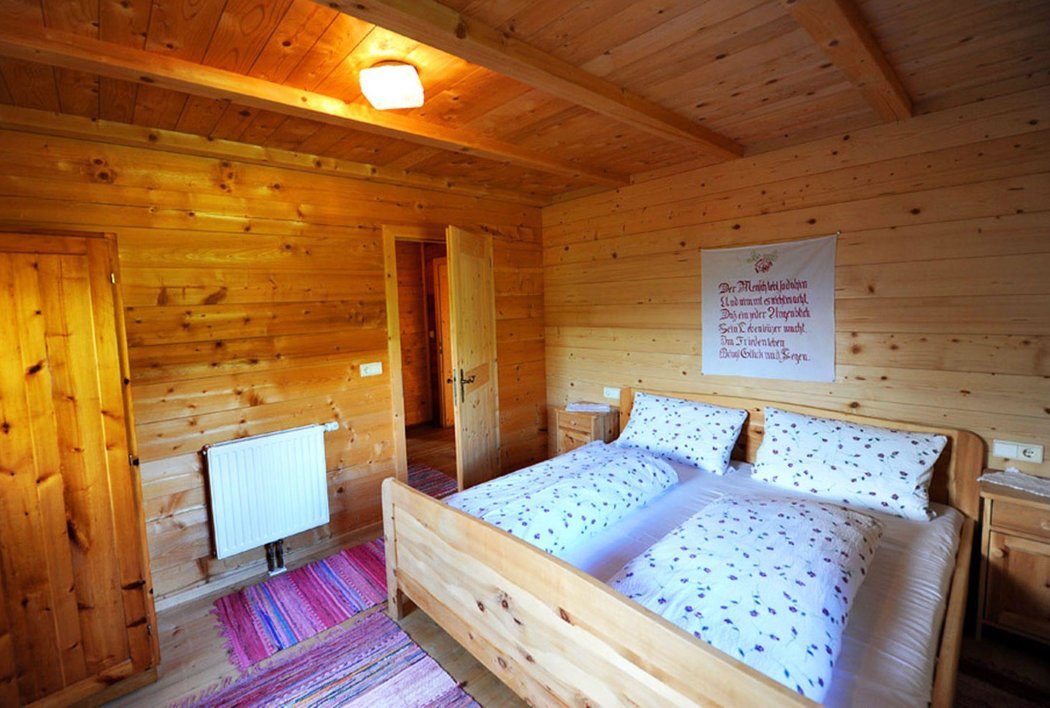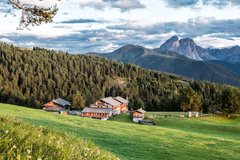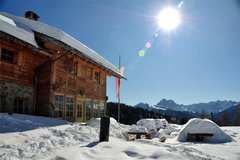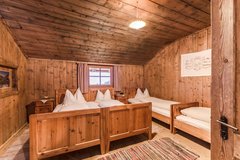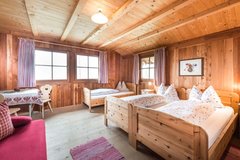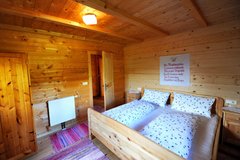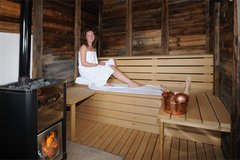 In the middle of the Southtirolean Mountains with a most impressive panorama view on the world cultural heritage Dolomite Alps. Genuine menues with ingredients from the own garden and cheese, maken directly on the farm with fresh alpine milk. You can relax in the Alp Sauna and enjoy a mountain-sunset on the terrace or your room.
Rooms & availability
dormitory
Occupation: 1 person
Our cozy mattress camp promises cozyness without frills and peaceful nights. With 20 cozy sleeping places, the mattresses on the floor are ideal for a night on the hut and for those who would like to have something original. After a relaxing night and a hearty breakfast in our hut, you can go on with fresh energy to new adventures.
Equipment
Single bed
Shower/bath
WC on the floor
Daily cleaning service included
Dependence
South side
Peitlersuite
Occupation: 2–5 persons , Dimension: 30 m2
Our suite – although not in the strict sense of meaning – is a living experience of a special kind, since it is located at almost 2,000 meters above sea level. On more than 30 square meters, it offers a bright and light atmosphere, walls panelled in red larch and furniture in scented stone pine wood. It has three beds and a sofa that can be converted into a comfortable double bed. The spacious bathroom offers the only bath tub in our house, including a stunning mountain view. The organic design and the beautiful panorama of the Peitler Suite guarantee pure holiday happiness.
Equipment
Single bed
Double bed
Double bed couch
Room for allergy-sufferers
Shower/bath
Hairdryer
Bath towel
Daily cleaning service included
Main house
Panoramic view
Hottile room
Occupation: 1–5 persons
In the three "Hottile" rooms you can experience pure nostalgia. The old wooden beams could probably tell many stories. These chambers have two, four and five beds, a shared toilet, and a bathroom with shower and toilet. A convenient and welcome alternative to the mattress camps, especially for hikers on extended tours.
Equipment
Single bed
Double bed
Baby cot possible
Main house
Panoramic view
Kuschelnest
Occupation: 1–2 persons , Dimension: 15 m2
Nostalgic and individual, snug and romantic – the little cuddly nests in the alpine lodge Kreuzwiese. With two beds on a few square meters they are perfect ​​for lovers to cuddle – still, the ample, new bathroom offers a touch of luxury. Through the careful reconstruction of the old lodge we were able to maintain the rooms in their original design from 1933, simply adding the modern and stylish bathroom
Equipment
Double bed
Shower/bath
Hairdryer
Bath towel
Daily cleaning service included
Main house
Panoramic view
Romantic room
Occupation: 2–3 persons , Dimension: 25 m2
The Almgeist rooms, have been created in recent years. They are made of untreated larch and mountain pine, and feature stone pine furniture. The bathrooms are – like the rest of the house – panelled with rustic marble and larch. Our four romantic rooms each have 2 – 3 beds, are equipped with shower and toilet and have sufficient space to enjoy an extended stay in the mountain air of the Alpe di Luson.
Equipment
Single bed
Double bed
Additional bed available
Baby cot possible
Room for allergy-sufferers
Shower/bath
Hairdryer
Bath towel
Daily cleaning service included
Main house
Panoramic view
Equipment
Garden
Drying room
Public bar
Playground
WLAN
Small pets allowed
Snow-shoe rental
Breakfast buffet
Vegetarian menu
Sauna
Luggage transfer
Sales of home-made products
Cuisine without glutine
Guidelines
Payment options on site